Published Date
Hits: 63
Category: Latest
This module still allows you publish your own content into each slide transition and for multiple slide transition effects, navigation arrows and also a drop down gallery tab that allows you to select a slide via a thumbnail. The S5 Image and Content Fader v2.5 is powered by Mootools by default but still includes the S5 Effects library and allows you to use it in a "legacy module" if you are experiencing script conflicts. Best of all it's free!

NOTE: Legacy mode will display all your images, titles and slide text but includes limited functionality thus it does not include navigation arrows or the new drop down gallery tab.
Features at a glance:
NEW horizontal sliding transition
Choose between 4 slide transitions: Fade, Contiuous Horiztonal, Fade Slide Left, Continuous Vertical
Specify height and width of module
Includes a gallery tab drop down to show all images
Each image slide can have its own hyperlink
Show up to 10 images at once
Publish your own content to each picture slide
Navigation arrows
Not all slides require titles
Change delay time
Hide or show: Navigation arrows, thumbnail carousel and popup text
Admin side of the module:
Published Date
Hits: 5473
Category: Latest
Note - The tool tips script is by default disabled. If you wish to use it you must enable this script in the template's configuration area. This also includes site shaper installations.
Demo 1:
<a onmouseover="Tip('This is a sample tooltip.', WIDTH, 140, OPACITY, 80, ABOVE, true, OFFSETX, 1, FADEIN, 200, FADEOUT, 300,SHADOW, true, SHADOWCOLOR, '#000000',SHADOWWIDTH, 2, BGCOLOR, '#000000',BORDERCOLOR, '#000000',FONTCOLOR, '#FFFFFF', PADDING, 9)" href="http://www.shape5.com/demo/etensity/">

<img class="boxed2" alt="" src="http://www.shape5.com/demo/smart_blogger/images/tooltip.jpg"/>

</a>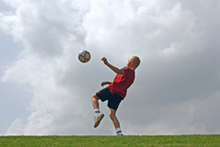 Demo 2:
<a href="/index.htm" onmouseover="Tip('Image Demo

<img src=http://www.shape5.com/demo/smart_blogger/images/tooltip.jpg width=220 height=147>')">Demo 2 Image Tool Tip </a>
Demo 2 Image Tool Tip
Demo 3:
<a href="#" onmouseover="Tip('Image Demo<br /> <br /><img src=http://www.shape5.com/demo/smart_blogger/images/tooltip.jpg width=220 height=147>',SHADOW, true, BGCOLOR, '#000000', FADEIN, 400, FADEOUT, 400, SHADOWCOLOR, '#000000', BORDERCOLOR, '#000000',OPACITY, 90,FONTCOLOR, '#FFFFFF')"><strong>Demo 3 Image Tool Tip</strong></a>
Demo 3 Image Tool Tip